People treated for putting sun cream on eyeballs to watch eclipse
Comments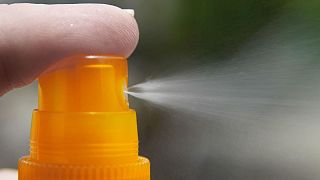 As the solar eclipse passed over the US on August 21, millions of Americans donned protective glasses to protect their eyes when looking directly at the spectacle, however, some individuals decided to use sun cream instead.
According to health professions in California, patients came into one clinic experiencing pain after they put sunscreen in their eyes as they didn't access to any glasses to watch the eclipse.
Nurse Practioner Trish Patterson at Prestige Urgent Care told KRCRTV: "One of my colleagues at moonlight here stated yesterday that they had patients presenting at their clinic that put sunscreen on their eyeball."
"They presented that they were having pain and they were referred to an ophthalmologist," she continued.
Patterson advised that anyone experiencing retina damage from looking directly at the eclipse should get checked right away with a thorough eye exam.