New species discovered in Amazon
Comments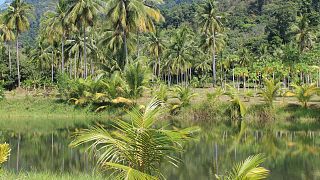 Researchers have discovered 381 new species in the Amazon region of South America, of which over half were unknowned plants.
The report by the World wildlife federation and Brazil's Mamiraua Institute for Sustainable Development said that on average a new species was discovered every two days.
The report covers 2014 and 2015 and means more than 2,000 new species have been discovered between 1999 and 2015.
The Author of the report said all the newly discovered animals and plants were found in areas at risk from human activity.
Researchers discovered 216 previously unknown plants,93 fish,32 amphibians,20 mammals,19 reptiles and one bird.