New tactics to protect soldiers on Belgian streets
Comments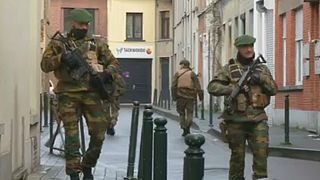 The rising threat of militant attacks against security forces has led Belgium to change patrolling tactics.
The new commander of Belgian land forces says troops will move around more often and change patrol routes.
This after a string of attacks against soldiers and police in Belgium, Britain and France.
General Marc Thys told Reuters: "What we do see – and that's why we want to be more mobile – is that when you're unpredictable and more mobile, you're a lot safer. So you can do your job a lot better. It can be more effective. That's why we want to work like that."
"Everybody who wears a uniform, attracts people who want to do bad things," said Thys. "We are trained for it so we know how to react so it is better that they attack maybe a soldier than a civilian."
France has seen over a dozen attacks on soldiers and police since 2015, with a man recently driving a car into soldiers in Paris.
On Friday a man attacked police with a sword in London and soldiers in Brussels shot dead a man who attacked them with a knife.