Murdering nurse 'may have killed up to 84 people'
Comments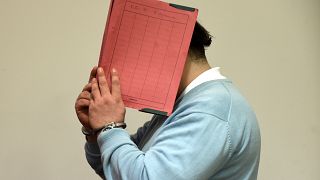 A German former nurse who was convicted of killing two patients is now suspected of involvement in at least 84 murders between 2000 and 2005.
Investigators in the northern city of Oldenburg have labelled it an extraordinary case.
In June 2016, Niels Högel was found responsible for the deaths of 33 patients during his time working at a number of rehab centres.
"This number is exceptional, unique in the history of the Federal Republic [of Germany]," head of the inquiry committee, Arne Schmidt added.
Investigators have admitted the extent of his activity may never be known.
Högel who is already serving a life sentence, has admitted fatally injecting up to 30 of his patients with heart medication. Following his trial in 2015, he was found to have administered the deadly doses while his victims were being resuscitated. He gave 'boredom' as an excuse for the murders.
In 2016, following a court order, the bodies of 99 of his former patients were exhumed.
He was discovered in 2005, when a colleague found him administering a non-prescription injection to a patient in a clinic in Delmenhorst, northern Germany. That led to his first conviction in 2008 for attempted murder.