Almost a fifth of 'Europeans' wouldn't want to live next door to a Muslim
Comments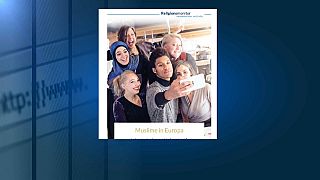 Almost a fifth of participants from five European countries would not want to have a Muslim as a neighbour, a recent study found.
When the study's organisers asked people from Germany, the UK, Austria, France and Switzerland if they would want to have Muslims as neighbours, an average of just under 20% gave a negative response.
A representative sample of more than 10,000 people outside the Muslim community was read a list including ten different groups of people and asked if "they would not want to have them as neighbours, or if it didn't matter to them".
An average of 31% of people across the five countries said they would not want to live next door to refugees in general, with Austria (26%) and the UK (25%) showing the highest rate of negative responses.
Only 1% of participants from all five countries responded negatively when asked about Christian neighbours and 3.6% of all participants wouldn't want to have an atheist neighbour.
When it came to Jewish neighbours, all countries had a negative response rate below 10%, with Austria displaying the highest (8%).
Participants from the UK expressed an unwillingness to have families with a lot of children living next door with a higher-than-average negative response rate of 28%, whereas the average in other countries was 15% or under.
The study makes up part of a wider investigation into the integration and acceptance of Muslims in Europe in the Religion Monitor 2017.
It found that "despite social tensions, integration is making clear progress".
To ensure the success of integration going forward, society must accept cultural and religious diversity and build an interreligious and intercultural community, the report concludes.