Spain terror attacks should not hit tourism - economy minister
Comments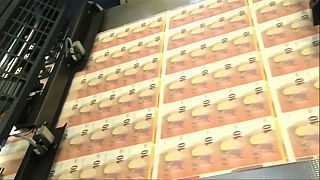 The Spanish government has said tourism shouldn't suffer any short-term damage after last week's terrorist attacks.
The comment from the economy minister came as he gave an optimistic assessment of the country's performance. Luis de Guindos said a growth forecast of three percent for this year might be revised upwards.
Consumer spending helped drive growth of 0.9 percent in the second quarter as the three-year recovery continued to accelerate.
Nearly half a million full-time jobs have been added over the past year. Employment has also been boosted by a surge in exports – up by 10 percent in the first six months – and tourism: the number of visitors rose by 12 percent over the same period.
The airline Ryanair has said it's cutting prices for flights to the country by seven percent to avoid any impact on demand following the attacks in Barcelona and Cambrils.
Consumers helped propel the Spanish #economy#Bloomberg#XSpotNews#FX#Market#Spain#Trading#House#Jobshttps://t.co/XTYDwvIYey

— XSpot Markets (@XSpotMarkets) August 24, 2017