UK crackdown on social media hate crime
Comments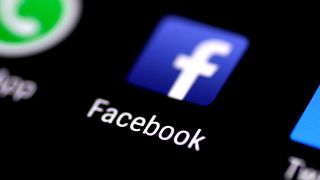 Hate crime is the scourge of social media.
But with cases of online abuse under-reported in Britain, authorities are taking a stand.
In new guidelines on Monday, the Crown Prosecution Service said hate crimes committed on platforms like Facebook and Twitter must be dealt with just as seriously as face to face abuse.
It follows a number of high-profile cases including racially-aggravated threats against Brexit challenger Gina Miller.
Last month, a British aristocrat was sentenced to 12 weeks in jail after offering £5,000 on Facebook to anyone who 'accidentally' ran her over.
Aristocrat who offered £5,000 for someone to run over Gina Miller is JAILED https://t.co/7QTFTnDJaIpic.twitter.com/UOi02IQcfd

— Daily Express (@Daily_Express) 13 juillet 2017
London's Muslim population suffered a rise in hate crime after this year's terror attacks. As well as racist and religious abuse, the new rules for England and Wales cover hate crime against disabled people and the LGBT community.
The push to hold online abusers to account follows similar guidance issued in Scotland in 2014.
Labour MP reveals shocking extent of online abuse she received amid new hate crime rules https://t.co/SRdVOhXKzQpic.twitter.com/uUcFQ9lNZ1

— HuffPost UK Politics (@HuffPostUKPol) 21 août 2017