What do the 1,200 US diplomatic staff in Russia do?
Comments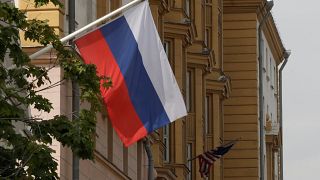 The US currently has just over 1,200 diplomatic and technical staff working in Russia.
Vladimir Putin last week ordered 755 to leave. That number was calculated to ensure that the US will have the same headcount at its embassy and consulates as Russia does in America – 455.
The move was a tit for tat response to Barack Obama who ordered the explusion of 35 Russian diplomats at the end of last year after reports indicated that Putin's government had sought to influence the US presidential election.
Who works at the representations?
In addition to the US embassy in Moscow, the US has consulates in St Petersburg, Vladivostok and Yekaterinburg.
They provide services such as
arranging Visas to visit the US
supporting US companies in Russia
helping US citizens in Russia if during run ins with the local authorities, for administration matters like renewing a passport or paying their US taxes; and to arrange adoptions or register births
liaising with Russian authorities
As well as the key mission personal from ambassador John Tefft to the heads of the various internal departments such as communication, security and economic affairs, the embassy hosts representatives of various US government agencies. These include Agriculture, Commerce, Defence, Energy, Immigration, the Drug Enforcement Agency, the Federal Aviation Administration, the FBI, NASA and the Secret Service.