Two people killed in shoot out with police in southern Germany
Comments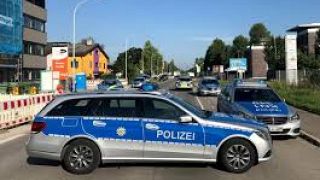 German police say two people have died after a 34-year-old man opened fire in a nightclub in the southern German city of Constance.
One of those killed was a guest, the other the suspected shooter, killed in a shootout with police.
The motive for the shooting is unclear. One police officer was also injured in the
exchange of fire with the suspect.
Police said in a statement that special commando forces have been deployed in the city as it was not clear if the suspect
had acted alone or had accomplices.
On Friday, a failed asylum seeker killed one person and injured six others in the northern city of Hamburg.
Officials said he was an Islamist known to security forces and he was psychologically unstable.