Gunmen storm Kenyan Deputy President Ruto's home
Comments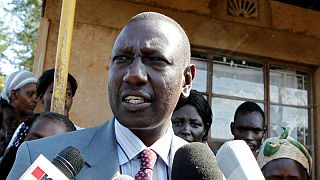 Unidentified gunmen attacked the home of Kenyan Deputy President William Ruto in the western town of Eldoret, according to Reuters.
Mr Ruto and his family were not at the residence when the attack took place on July 29.
Local reports said assailants overpowered a police officer at the gate and entered the compound.
A police officer guarding the residence was wounded in the attack, according to KTN News.
The incident comes 10 days before Kenya's presidential, legislative and regional county representative elections on August 8.
Mr Ruto is acting as running mate for President Uhuru Kenyatta, who is seeking a second and final term in office.