Obamacare repeal bill dies in U.S. Senate as McCain votes 'no'
Comments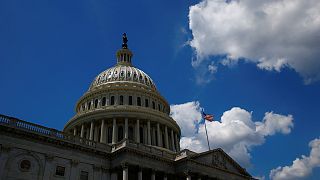 US Senate Republicans failed to overturn the healthcare law known as Obamacare early on Friday, in a blow to President Donald Trump that effectively ended the Republican Party's seven-year quest to repeal the 2010 Affordable Care Act.
Three Republicans crossed party lines to join Democrats in a 49-to-51 vote to kill the bill.
Senate Republicans decided to vote on the pared-down proposal to repeal portions of Obamacare after failing to reach consensus on a more comprehensive measure since the U.S. House of Representatives approved their bill in May.
The position of John McCain was crucial. Despite being an opponent of Obamacare, the veteran Republican Senator – recently diagnosed with a brain tumour – cast what was thought to be the deciding "no" vote.
Skinny repeal fell short because it fell short of our promise to repeal & replace Obamacare w/ meaningful reform https://t.co/tZISIvccOO

— John McCain (@SenJohnMcCain) July 28, 2017
The Republicans' so-called "skinny repeal" was a slimmed down plan to abolish some of the more controversial provisions of Obamacare.
The defeat means that Donald Trump's pledge to end his predecessor's flagship healthcare measure has been dealt a major blow. This is the third failed attempt to overturn Obama's Affordable Care Act. The president reacted on Twitter saying the American people had been let down.
3 Republicans and 48 Democrats let the American people down. As I said from the beginning, let ObamaCare implode, then deal. Watch!

— Donald J. Trump (@realDonaldTrump) July 28, 2017
The Senate Majority Leader Mitch McConnell said on the floor that it was "clearly a disappointing moment" and the American people would regret a better way forward couldn't be found.
Before the vote, dozens of protesters rallied outside the United States Capitol late on Thursday night to voice their opposition to US Senate Republicans' latest effort to end Obamacare.
The Congressional Budget Office (CBO) estimated that the repeal would have deprived 16 million people of health insurance and increased premiums by 20 percent by 2026.