UK to ban new diesel and petrol car sales by 2040
Comments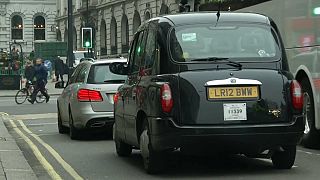 Sales of new diesel and petrol cars will be banned in Britain from 2040, the UK government has announced as it looks to improve the country's worsening air quality.
The Department for Environment, Food & Rural Affairs' (Defra) plans, which come after a similar pledge from President Macron of France, will also put an end to the supply of hybrid vehicles that have an electric motor powered by a petrol or diesel engine.
In addition, the scheme will include over £200 million to be divided between local authorities to help them in dealing with toxic nitrogen dioxide (NO2) emissions from diesel vehicles.
This will be used by councils where roads breach legal limits for NO2 to implement measures such as removing speed humps, reprogramming traffic lights, changing road layouts, imposing tough levies on the most polluting vehicles and retrofitting the worst culprits with filters.
Local authorities will be required to publish initial plans to cut emissions by March 2018 and final proposals by the end of the year.
However, although the government will leave it up to local councils to decide exactly how best to tackle the issue, the strategy does not include the diesel scrappage scheme called for by motoring groups, under which owners of diesel cars would be compensated for trading in their polluting vehicles.
Secretary of State for Environment, Food and Rural Affairs Michael Gove said: "It's critically important that we provide the encouragement from government to help the car industry do the right thing."
"What we're saying to local authorities is come up with an imaginative solution to these proposals," he told BBC radio.
Asked if there could be charges for drivers of certain vehicles he said: "I don't believe that it is necessary… but we will work with local authorities in order to determine what the best approach is."
Ministers have identified 81 major roads in 17 towns and cities across the UK where urgent action is required to bring pollution down to within EU emissions standards.
Analysis found that 48 of the most polluted roads are in London, and others have been identified in Birmingham, Bristol, Belfast, Coventry, Cardiff, Derby, Leeds, Manchester, Middlesborough, Nottingham, and Sheffield.
Post-Brexit business boost
The news comes as BMW announced that its new, fully-electric Mini will be built in the UK, despite the German car manufacturer previously warning that it would take production elsewhere due to Brexit uncertainty.
While the classic British car's electric motors and batteries will be made at BMW plants in Germany and shipped to the UK, all but two of the vehicle's models will continue to made at Cowley, Oxford.
BMW, owners of Mini since 1994, expects the UK, which accounts for one fifth of global Mini sales, to be a big market for the new electric car, production of which will begin in 2019.