Hamas is to remain on EU terror blacklist
Comments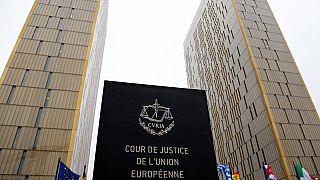 Palestinian Islamist movement Hamas is to remain on the EU terrorism blacklist after Judges at the European court of Justice overruled a decision by the General Court in 2014. The lower court had found that the initial listing was based on media and internet reports rather than decisions by a "competent authority". But the ECJ stated that that decision was wrong. The reason for going on the list is irrelevant if the subsequent actions of a group justified them staying there.
EU court keeps Hamas on terrorism list, removes Tamil Tigers https://t.co/0goohdVUo4pic.twitter.com/F5pbDtTX5b

— Reuters Top News (@Reuters) July 26, 2017
In a parallel case, the Sri Lankan separatist rebels, the Tamil Tigers were removed from the list. The court said that EU had not produced any evidence to show that there was a risk of them carrying out attacks after its military defeat in 2009.
The EU terrorism list, created after the September 11th attacks in 2001 includes 13 individuals and 22 organisations. Hamas has been listed since 2001. Consequences of being on the list include at the most basic level, the freezing of assets which might be used to fund a group's activities.