Protests continue in Poland over plans to overhaul judicial system
Comments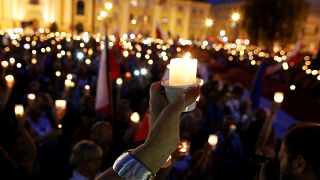 Hundreds of people have gathered in front of the presidential palace in Warsaw to protest against plans by the populist ruling party to put the Supreme Court and the rest of the judicial system under the party's political control.
The demonstration was part of wider protests and candle-lit vigils which broke out across Poland four days ago, demanding that Polish President Andrzej Duda veto the bill which critics say will undermine judicial independence.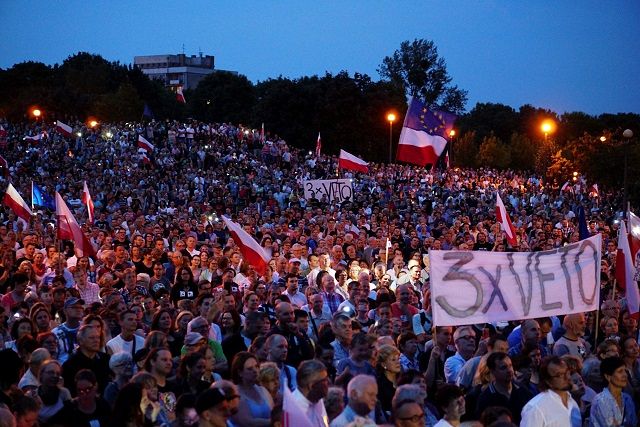 Agencja Gazeta/Lukasz Cynalewski / REUTERS
Democracy icon and former president Lech Walesa addressed large crowds in Gdansk – where he led strikes in the 1980s against the then-communist regime that eventually toppled the government and ushered in democracy.
The 73-year-old recalled those democratic changes, saying that the separation of powers into the legislative, executive and judicial branches was the most important achievement of his Solidarity movement.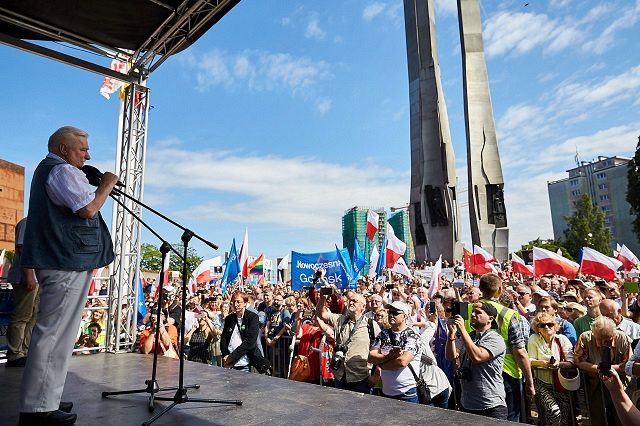 _Agencja Gazeta/Jan Rusek / REUTERS _
The European Union and many international legal experts say the changes would mark a dramatic reversal for a country hailed as a model of democratic transition over the past quarter century, and move Poland closer toward
authoritarianism.
The EU's executive on Wednesday (July 19) gave Poland a week to shelve the judicial reforms or risk sanctions and the United States, Poland's most important ally in NATO, called on Warsaw to make sure that any changes respect the constitution.
But the ruling Law and Justice (PiS) party defended the changes as reforms to a justice system that party leader Jaroslaw Kaczynski says was never properly purged of former communists after that political system collapsed in 1989.
Amid mass protests, senators of the PiS party agreed to the bill in the early hours of Saturday.
The overhaul of the judiciary, coupled with the ruling party's drive to expand its powers in other areas, has provoked a crisis in relations with the European Union and sparked one of the biggest political conflicts since Poland overthrew communism.