Welsh hospital staff fined 77K euros for unpaid parking tickets
Comments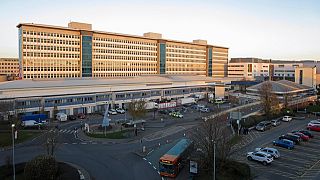 Doctors and nurses at Wales' biggest hospital were ordered to collectively pay £68,000 (77,369€) after losing a court battle over outstanding parking tickets on Friday, July 14.
The fees affected more than 70 staff at the University Hospital of Wales (UHW) in Cardiff and consisted of £39,000 (44,382€) in fines and court costs of £29,000 (33,000€).
The case, which saw staff take on private enforcement firm Indigo, consisted of a three-day trial at Cardiff's civil justice court.
There were three lead cases and the result was binding on 72 others, according to Sue Prior of Taff Ely Parking Action Group, who has been helping employees.
This worked out as an average bill of more than £900 (1024€) for each doctor and nurse involved in the case, depending on how many tickets they had.
Ms Prior added that some employees had handed their notice in: "The judge made them all worth £128 a ticket and all enforceable. The money machine has started," she added.
One nurse, who wished to remain anonymous, labelled the result "devastating".
"I have no idea how I will pay the costs and am distressed beyond belief," they continued.
An Indigo spokesperson said that new measures to improve parking at the hospital were agreed with Cardiff and Vale University Health Board in April 2016, with all parking charges issued up to the end of March 2016 cancelled as "a gesture of goodwill" to car park users.
They continued stating that the case centred around three individuals with over 100 PCNs (Parking Charge Notice) between them and that the company had an "obligation to ensure enforcement of parking restrictions".
"For this reason, and with the full support of the health board, we took the strongest possible action against this small group of persistent offenders," they added.
Cardiff and Vale University Health Board commented saying that it was "disappointing" that a small number of people refused to co-operate with parking rules.