UAE denies hacking Qatari state websites
Comments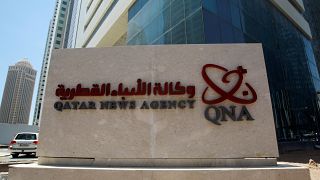 The United Arab Emirates was not responsible for an alleged hack of Qatari websites which helped spark a month-long diplomatic rift with Doha, the UAE's minister of state for foreign affairs said on Monday.
Anwar Gargash denied as false a story in the Washington Post that cited U.S. officials saying the UAE had orchestrated the hack of Qatar's state news agency.
UAE arranged for hacking of Qatar gov't sites, sparking diplomatic row: Washington Post https://t.co/zjyX3N30Jn

— Reuters Top News (@Reuters) July 17, 2017
So far there's been no response from Washington.
Qatar's emir, Sheikh Tamim bin Hamad al-Thani, was quoted in May as praising Gaza's ruling Hamas movement and calling Iran an "Islamic power".
Saudi Arabia, the United Arab Emirates, Bahrain and Egypt imposed sanctions on Qatar on June 5, cutting diplomatic and transport ties with the tiny but very rich Gulf monarchy, after accusing it of financing militant groups nd allying with their regional arch-foe Iran.
Doha denies the accusations and has called the alleged hacking a "violation of international law."
The isolation of Qatar by Saudi Arabia, Bahrain & the UAE is causing serious human rights violations https://t.co/elUu08bqAWpic.twitter.com/kArxHohY0u

— Andrew Stroehlein (@astroehlein) July 13, 2017
Gargash said the four Arab powers were in the process of discussing additional sanctions on Doha.
"There will be some tightening of the screws," he said in an interview on the sidelines of the event, declining to give a time frame on when new measure could be introduced.
"We will see what are these screws, whether they are financial, whether they are other, but they completely within our (remit) as sovereign states."
The UAE won't escalate its boycott by asking companies to choose between doing business with it or with Qatar, he added.
Gargash, who also suggested international monitoring of Qatar was needed, added there were no plans for a meeting between the two sides under the auspices of Kuwait, a neutral Gulf Arab country seeking to mediate in the spat.