Spain one of EU's 'most active countries'
Comments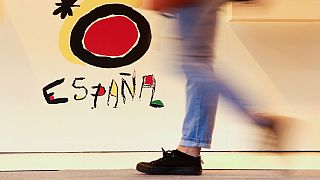 Spain is one of the most active countries in the EU, a study using data from people's smartphones has concluded.
Stanford University found Spaniards made 5,936 steps-a-day on average, making it one of the 'fittest' countries analysed by researchers.
Hong Kong was the most active country. Indonesia was the least active, while Greece was the worst of EU countries studied.
The scientists, who looked at 46 countries worldwide, claim to have made an intriguing discovery.
They say countries have higher levels of obesity if there are large differences in the distance people walk.
Hong Kong, for instance, has one of the smallest differences between its fittest and laziest walkers.
It also has one of the lowest proportions of obesity.
Researchers collected anonymous data from the Argus activity monitoring app. Most smartphones have tiny sensors that can automatically record steps
They also found that in countries with high 'activity inequality' – a large difference between the fittest and laziest – women's walking distances were greatly reduced. Researchers say this has a consequent impact on women's obesity levels.