Italian police detain ISIL suspect in Chechnya inquiry
Comments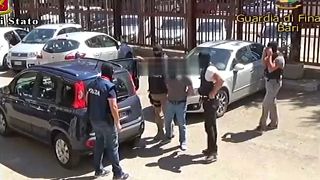 Italian police say they have arrested a Chechen man suspected of being a militant from the self-proclaimed Islamic State and believed to have been involved in attacks in the southern Russian province in 2014.
The 38-year-old was seen being escorted to a police station in Bari before being taken to Foggia.
He's accused of crimes of international terrorism in connection with clashes in Grozny in which at least 20 people were killed, and a school and media offices burned.
Police say the arrest was part of a special investigation into foreign fighters from Chechnya.
#Italy arrests Chechen man suspected of #ISIS link | Reuters https://t.co/7pQeaxPKjr

— Frances Townsend (@FranTownsend) July 8, 2017