'You are ridiculous' - Juncker on empty EU Parliament
Comments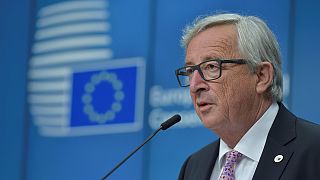 In an angry outburst, European Commission President Jean-Claude Juncker called MEPs "ridiculous" for not turning up to a session reviewing the six-month presidency of Malta.
Juncker addressed MEPs in the Strasbourg chamber thanking them for attending, before stating that the fact only 30 had turned up showed that the parliament was "not serious".
The commission president then exchanged heated words with Parliament President Antonio Tajani who implored him to "have a more respectful attitude".
"You may criticise the parliament … but the commission does not control the parliament. It should be the parliament that controls the commission," he said.
The incident proved one of the most bitter disputes between EU officials over the last few years.