Repentant thief returns 20,000 to elderly lady
Comments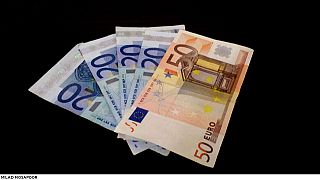 A repentant thief returned 20,000 euros to an elderly woman more than three years after mugging her.
La Provence newspaper reported that the 74-year-old had her bag stolen by two young men in 2013, shortly after withdrawing the cash from the bank in Marseille, France.
The thieves appear to have followed her back to her appartment before striking and disappearing without trace.
Subsequent police inquiries proved fruitless until, at the beginning of March this year, the women found a bouquet of flowers left on her front step.
A few days later, a second bouquet, this time delivered in person by a young man who went on to produce an envelope stuffed with … 20,000 euros.
The repentant robber was subsequently arrested. "He didn't go into details, he just indicated that we wanted to relieve his conscience," a police source told the newspaper.
The man, 27, was given a court-supervised release. His accomplice has not been found.