Bulgaria to pressure EU over food quality discrepancies
Comments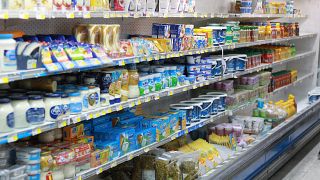 Bulgaria has lent its weight behind eastern European findings presented to the European Union showing discrepancies in the quality of identical food products sold in both east and west European countries.
The Czech Republic, Slovakia, Poland and Hungary criticised international food companies earlier this year for what agricultural ministers have dubbed a double standard in the quality of foods sold to eastern European consumers.
And now, Bulgarian officials found similar discrepancies and, along with the Visegrad Four, vow to press the European Union.
Bulgarian Agriculture Minister Rumen Porozhanov said laboratory tests found different ingredients in seven of 31 food products sold in his country and in Austria and Germany. The experts also found 16 of the tested food items were sold at higher prices than in other EU countries.
Although Porozhanov did not specifically name which products food quality officials tested, examinations were carried out in May on various meat, dairy, baby food, juice and chocolate foods.
"It definitely causes anxiety," Porozhanov said to Retuers. "The double standards are a fact".
Porozhanov said the results of Bulgaria's tests will be sent to the EU's consumer affairs chief Vera Jourova.
The Bulgarian study reinforces recent findings made by Czech, Slovak and Hungarian officials and appears to confirm consumers' long-held suspicions their food was of inferior quality when compared to the west.
In a series of investigations dating as far back as 2011, Czech, Slovak and Hungarian officials found food sold in their countries had cases of higher concentrations of artificial sweeteners and preservatives, higher concentrations of fats and lower concentrations of meat when compared with identical products sold in either Austria or Germany.
Investigators also found food products including yogurts and instant coffees had in some cases altogether different ingredients, smell and taste than those sold in the West.
The differences in quality prompted Czech Agriculture Minister Marian Jurecka in February to accuse international food companies and EU rules of treating the Czech Republic like "Europe's garbage can."
EU rules allow international food companies to sell identically-branded products with different ingredients as long as they are clearly labelled and food safety regulations properly observed.
International food companies said differences in ingredients found in food sold throughout the continent account for regional recipes and preferences in taste.