Protests in Egypt over fate of Red Sea islands
Comments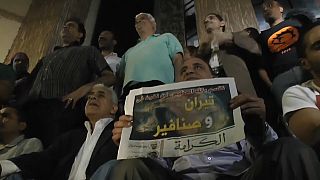 There is anger in Cairo after a parliamentary committee approved a deal to transfer two Red Sea islands to Saudi Arabia.
Protesters opposed to the 2016 agreement staged a sit-in and there were later clashes with police.
The Egyptian government says the islands of Tiran and Sanafir were always Saudi but were placed under Egypt's protection amid Arab-Israeli tensions in the 1950s.
But critics accuse the government of selling off territory, pointing to billions of dollars Saudi Arabia has given Egypt in aid.