It was midday when I got outside Teatralnaya metro station in central Moscow, located near the famous Bolshoi Theatre, 200 metres from the State Duma and about one kilometre from the Kremlin.
At a first glance, the Russian capital looked different from other days, unusually quiet and not that crowded.
It was June 12th and, since 1992, this day has marked a national holiday: Russia Day.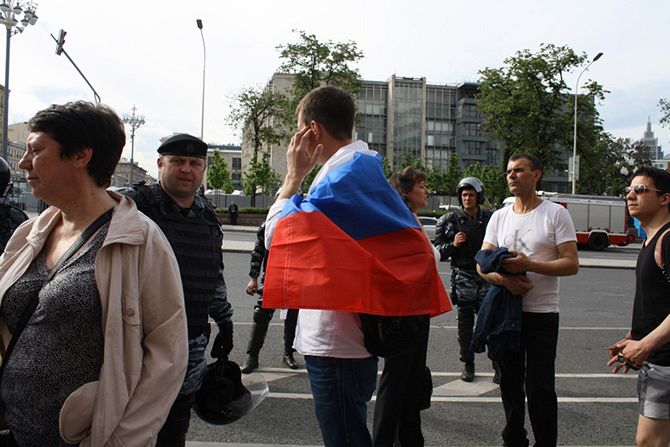 The white, blue and red flags have been hoisted at every corner but Moscow did not seem to be on holiday, despite most of the offices being closed.
Policemen, soldiers and the special forces called "omon" were guarding the city everywhere and the crossroads between the central Bolshaya Dmitrovka and Tverskaya streets were closed.
In Pictures
"Is there a war?" a tourist walking down Bolshaya Dmitrovka asked a friend while watching the innumerable police cars parked in row.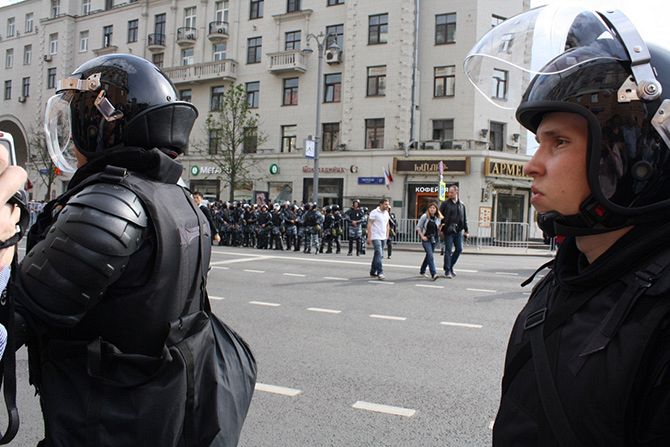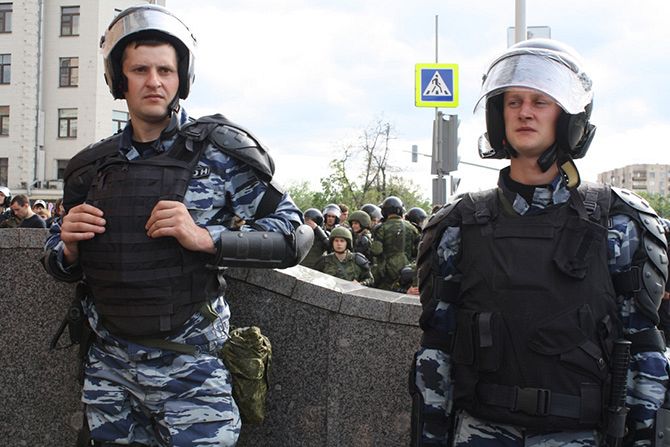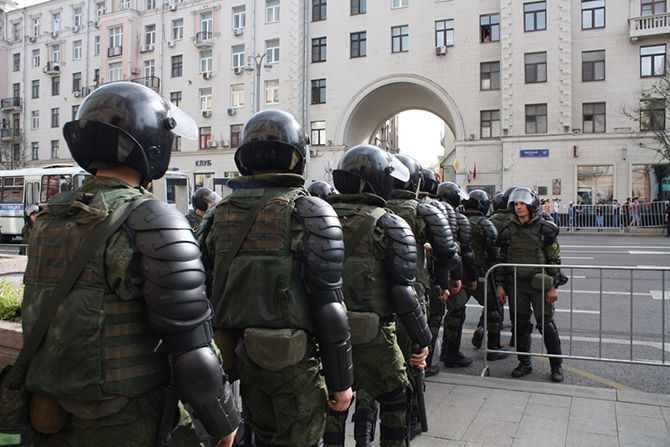 Of course there is no war in Moscow. It was the special measures taken for nationwide anti-corruption demonstrations organised by the opposition leader Alexey Navalny more than a month ago.
Only on Sunday evening, on his blog, did Navalny change the location of the protest, mobilising people to meet at the central Tverskaya Street at 2pm, instead of the peripheral Sakharova Avenue.
It was 1 pm when I was heading to the meeting point, but already the unofficial presidential candidate Navalny had been detained outside his house for having 'organised unlawful protests'.
Crowds began gathering around Tverskaya Street as the news began spreading, with fingers skimming across smartphone screens.
The rally kicked-off at 2 pm but the sheer number of people made me feel we would not be going too far. The street, in the direction of Pushkinskaya Square, was already blocked by a several trucks and around 50 metres ahead metal detectors had been placed in order to stop the crowd.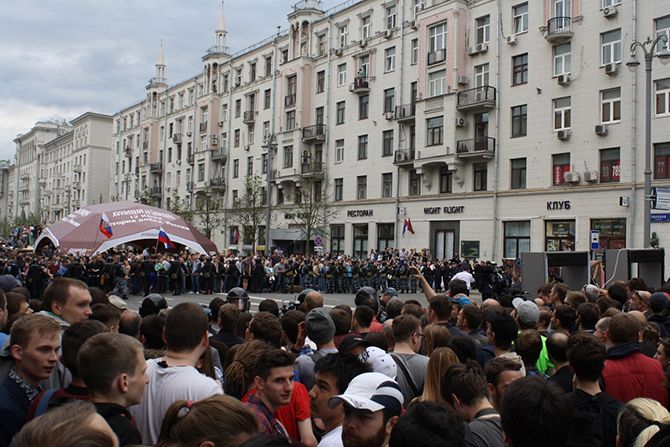 The view of the Kremlin seemed to be a postcard, too far to reach even with the imagination.
Around 3pm protesters were surrounded by police and people started raising their voices – the rally was suddenly not so peaceful.
The crowd was separated into groups and then isolated from each other, using the tactic known as 'kettling'.
Several journalists ended up inside these 'kettles' and I was about to be one of them. I climbed onto a lamp-post together with protesters, while others chose a shop's canopy.
I managed to get to a cafe and became an eyewitness, together with several people who were sitting there to have a tea on the national holiday.
Dozens of protesters were arrested within the first hour of the rally and several not just in front of my eyes.
If the left hand was holding a Russian flag, the right was for a phone or a camera, ready to share online a video or a picture.
When the situation seemed calm, a man was kicked by several policemen right in front of the cafe's big window and in a spectral silence, a customer cried out "Shame! Shame!" and starting punching the glass.
By 4pm Tverskaya Street was largely cleared of demonstrators, the shops in the street unlocked their doors and street cleaners started getting to work.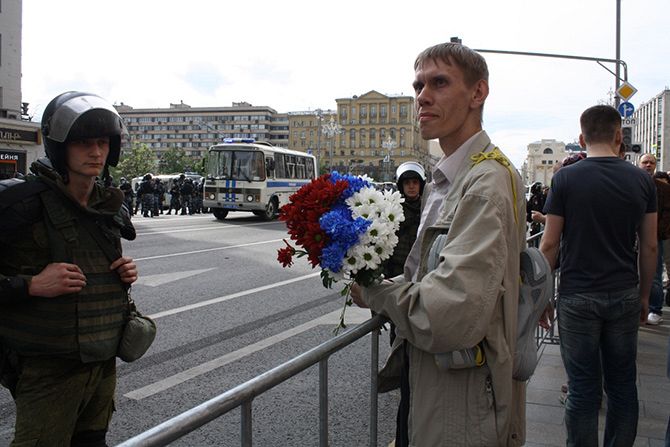 Around 5pm, while policemen encouraged people to move away from Pushkinskaya Square towards Strastnoy Boulevar, the city seemed to have faced a hurricane, except nothing had been changed.
Story and photos: Maria Michela D'Alessandro for euronews