Will the London attacks affect the UK election?
Comments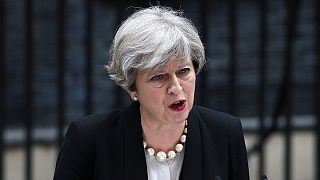 The horrific stabbing attacks in London have pushed security to the top of the political agenda just days before Britain holds a general election.
Before she became prime minister Theresa May had cut back on police numbers as interior minister, and she's now coming under pressure to explain why. She has partly blamed the violence on copycat behaviour on the part of Islamic extremists. "What we need to do now is see how the threat is evolving, and it is evolving, we're seeing terrorism breeding terrorism," she said.
As the security services and the police are busy investigating the attacks May has promised a review of both of them. She's also promised to change the law if EU human rights legislation "gets in the way" of investigations into Islamist extremists.
But that's not enough to satisfy the opposition.
"There's been calls made by many responsible people on this who are very worried she was at the Home Office for all this time, presided over these cuts in police numbers and now is saying that we have a problem. Yes, we do have a problem, we shouldn't have cut the police numbers," said Jeremy Corbyn, the leader of the opposition.
It's difficult to tell how this will play out with the voters. Will Brexit be forgotten by Thursday and the media still absorbed in covering the attacks? Or will voters not link the attacks to politics at all? At least one commuter on his way to work in London on Tuesday didn't want to make the connection. "What happened was a tragedy and really we shouldn't be using like political views to try and further our own campaign, I don't think that's a good thing to do," he said.
Before the Islamist attacks the gap in the polls between May and Corbyn had narrowed with May only a few points in the lead.
But it's still too early to tell how it will affect the result on Thursday.