Bad news or good riddance? Brussels reacts to US climate deal withdrawal
Comments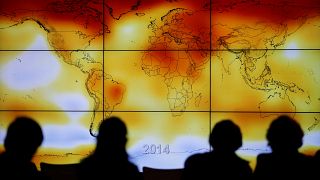 At this year's Brussels Economic Forum, the European Commission's flagship economic event, many participants voiced frustration with the prospect of seeing the United States withdraw from the Paris climate change agreement.
"Of course there will be negative impacts," former Finnish prime minister Alexander Stubb told Euronews.
"There will be negative impacts for the climate, there will be negative impacts for the economy, probably short-term here in Europe but long-term in the United States. I mean, if you are putting your investment money in for instance CO2 and coal, I think that at the end of the day, in the long term you will lose. In the short-term you may get a couple of kicks. Of course it's a negative development."
Adam Posen, president of the Peterson Institute of International Economics in Washington, said it's another example of the Trump administration's hostility towards international cooperation – and suggested the climate deal may in fact be better off without Donald Trump.
"The question is do you want him destroying it from within or do you want him withdrawing?" Posen said.
"Given Chinese and European leadership, I think there is a real potential that there will be better off with the U.S. temporarily out and the rest of the leaders of the world actually stepping up and continuing it, than having the U.S. in, causing harm within the system."