What do we know about Salman Abedi?
Comments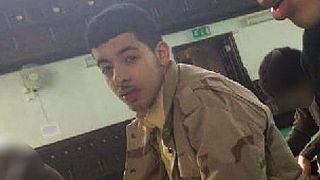 Salman Abedi, the suicide bomber who killed at least 22 people at a Manchester pop concert, was a British-national raised in Manchester to Libyan parents.
Born in 1994, Abedi attended school until 2014 before dropping out and working in a bakery. His parents came to Fallowfield in southern Manchester after fleeing the regime of former Libyan leader Muammar Gaddafi.
Abedi's father, Ramadan Abedi, was linked to the Libyan Islamic Fighting Group. The group fought against Gaddafi in the Libyan civil war and is banned in the UK.
Described by friends as easily impressionable, Abedi is thought to have been involved in gang and criminal activities among members of the Libyan community in southern Manchester.
It is there he is believed to have met, and possibly been influenced by, Raphael Hostey, who investigators suspect sponsored hundreds of terror recruits.
Abedi it has been revealed lived less than a kilometre away from Hostey. An investigation by the Guardian newspaper found that 16 convicted or dead terrorists from Manchester each grew up within a couple kilometres from Hostey.
Police investigators say they believe Abedi did not act alone in carrying out his suicide bombing. They say they are confident they will dismantle and round up the members of a militant Islamist network Abedi belonged to.
Latest update pic.twitter.com/IFHc8EPU3P

— G M Police (@gmpolice) May 26, 2017
Officers have since the Monday attack arrested 10 people, eight of them remain in custody.
Abedi, a student at the University of Salford, is believed to have been radicalised after travelling to Libya and maybe also Syria, according to French Interior Minister Gerard Collomb.
Revealed: How ISIS bomber Salman Abedi returned from Libya days before Ariana Grande concert attack https://t.co/sJVmEj6csVpic.twitter.com/xWpnnkN979

— Daily Mail U.K. (@DailyMailUK) May 24, 2017
Collomb said Abedi had links with ISIL but was not able to confirm whether the group had supported him in the attack. Nor do British police have concrete evidence so far Abedi entered Syria.
Abedi's parents are thought to have returned to Libya in 2011 following Gaddafi's ouster. Abedi had recently travelled to Libya and had transited through Istanbul and Düsseldorf four days before carrying out his attack.
Istanbul is a known transit point for ISIL fighters travelling between Europe and the Middle East. The western German city of Düsseldorf has been called a "hot bed" of radical Islam. In both cities, however, Abedi is not thought to have left the airport.
In detonating himself in the Manchester Arena, it was originally believed Abedi acted a "mule" for an at-large bomb maker in the UK.
But investigators now believe he may have made the bomb himself and had help from accomplices. ISIL claimed responsibility for the bombing attack which injured more than 100 other people.
Family members and friends reportedly warned British authorities about Abedi's gradual shift toward radical Islam during which he admitted being a suicide bomber was "OK."
Two people who knew him while attending college called the UK's anti-terror hotline five years ago. He was again reported to the authorities in 2015 because of fears he was involved in extremism and terrorism.
British Interior Minister Amber Rudd said Abedi was "known" to intelligence services.
Neighbours of Abedi in Fallowfield said he was "discreet and respectful".
A Manchester-based Libyan told the Guardian newspaper Salman was very quiet, in contrast to his outgoing brother Ismail, one of two siblings to the killer.