[watch] Video shows panic after Manchester blast
Comments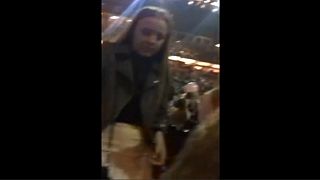 Shortly after American pop singer Ariana Grande had finished performing at the Manchester Arena on May 22, a loud bang was heard.
The explosion caused panic everywhere. Police later confirmed that 22 people were killed and around 50 injured.
The American singer and her entourage were safe. The bang can be heard in this footage, which shows concertgoers beginning to panic.