UK raises its terror threat level to "critical" following Manchester attack
Comments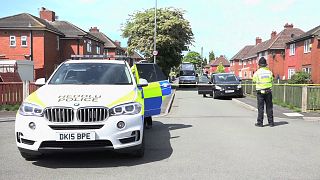 Britain has raised its security threat level to "critical" following the suicide bombing in Manchester. It means that further attacks may be imminent.
Prime Minister Theresa May made the announcement.from Downing Street after an emergency Cobra meeting
"The change in the threat level means that they will be additional resources and support made available to the police as they work to keep us all safe.[…] This means that armed police officers responsible for duties such as guarding key sites will be replaced by members of the armed forces which will allow the police to significantly increase the number of armed officers on patrol in key locations."
The man who carried out the suspected suicide bombing in Manchester has been named as Salman Abedi. For the moment he has not been formally identified by a coroner.
Earlier Police called for calm as they still try to establish whether the 22-year-old was working alone or part of a wider network.
Ian Hopkins, Chief Constable of Greater Manchester police, said: "We understand that feelings are very raw right now and that people are bound to be looking for answers, however, more than ever, it is vital that our diverse communities that make greater Manchester such a strong place actually stand together and support each other.''
Several properties in Manchester were raided by armed police on Tuesday. In the Fallowfield area, officers stormed a house where Abedi, reported to be of Libyan decent but British born, was registered as living. A controlled explosion was also carried out at the same address.
That raid came as a 23-year-old man was also arrested in connection with the attack, which ISIL has claimed responsibility for.
Police have confirmed at least 22 people, including children, were killed after Abedi blew himself up in the foyer of the Manchester Arena.
He is said to have detonated his device just as people were leaving the Ariana Grande concert in order to cause maximum carnage. Nearly 60 others were injured in the blast, twelve of whom were under 16.