The small Swedish town with a big international Gay Pride appeal
Comments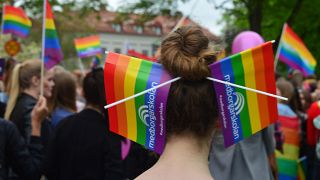 Hundreds of waving rainbow flags and groups of people dancing through the streets to Madonna can mean just one thing: Gay Pride has come to town.
On Sunday (May 21) Lund, in the south of Sweden, hosted its third annual Pride parade, with this year's celebration held under the theme "Together". Around four thousand people joined the party on the streets of a town that, despite its small size, manages to draw an impressively international crowd.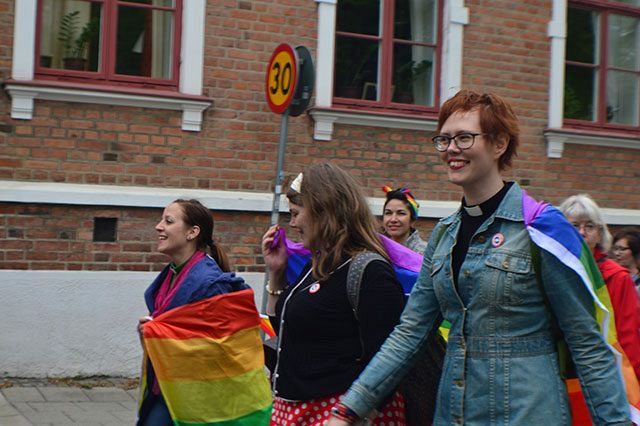 "It's a small city that has a lot of students and is considered self-aware, but it's also a small Swedish city, and we don't have a lot of LGBT organizations," says Emily, one of the Pride organizers. But while a number of Swedish towns and cities celebrate equality, human rights and acceptance for everyone, it's worth remembering that this kind of practice is hard to come by in some other places around the world. While they all enjoyed the festivities, some of the participants also had different perspectives to share.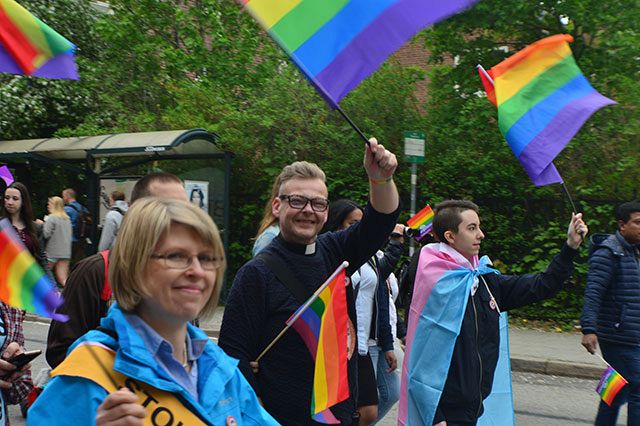 Didi, a Pride participant who moved to Lund from Indonesia last year, says that this is the first 'real' Pride he has visited. "We kind of have Pride in Indonesia but it's not really successful because there are a lot of people who are against it, and it's not really working. There, it is more about raising awareness [for LGBT rights], while here it's like a celebration. In Sweden everyone is accepted, but in Indonesia you have a lot of homophobes."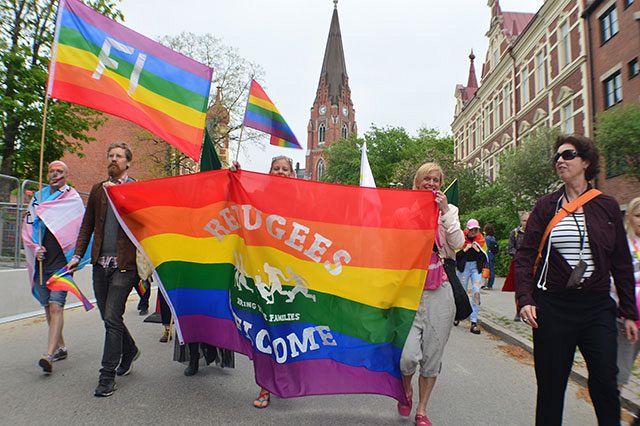 A Turkish student also appreciates the difference between Swedish Pride and the event as it is held in some other countries: "It is quite different from the one we are seeing here. Because, in Turkey, it is like resistance. Here it is more of a celebration, it is supported by the state, supported by the institutions, the police. But in Turkey it is very different because it is not supported by any institution."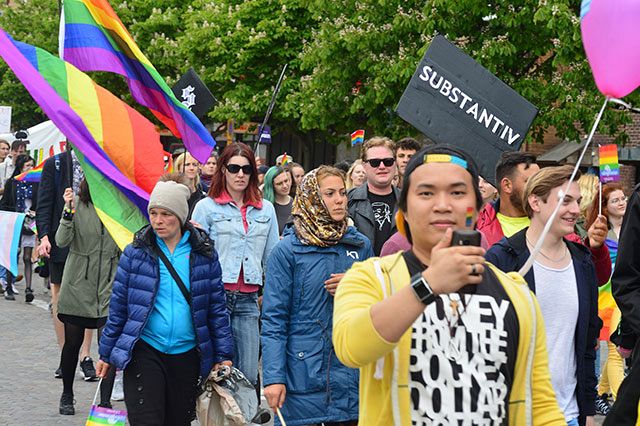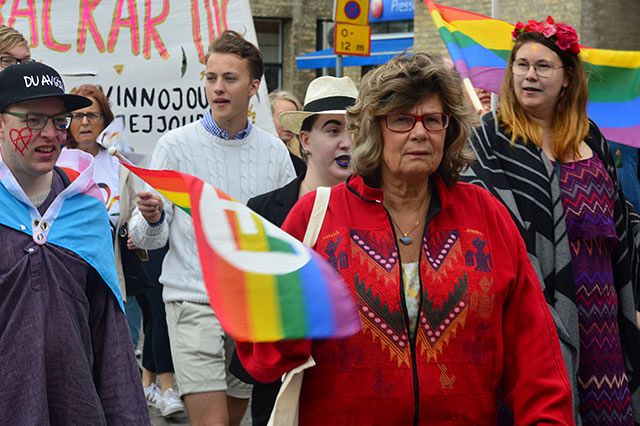 They are just two of many Lund Pride revellers who come from countries that are not as open as Sweden when it comes to gay rights. Hana, who lives in Sweden but is originally from Bosnia and Herzegovina, explains that her entire family is firmly opposed to the LGBT community.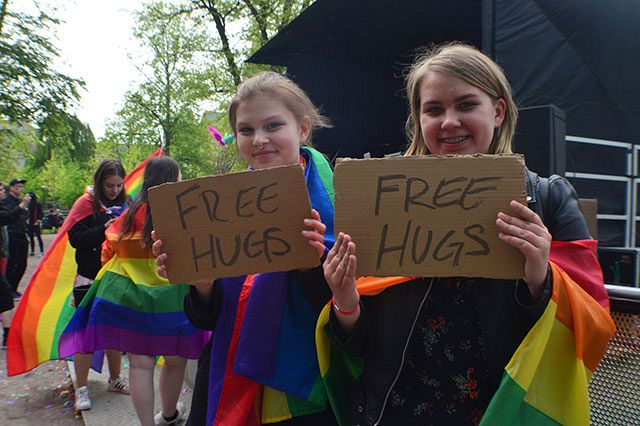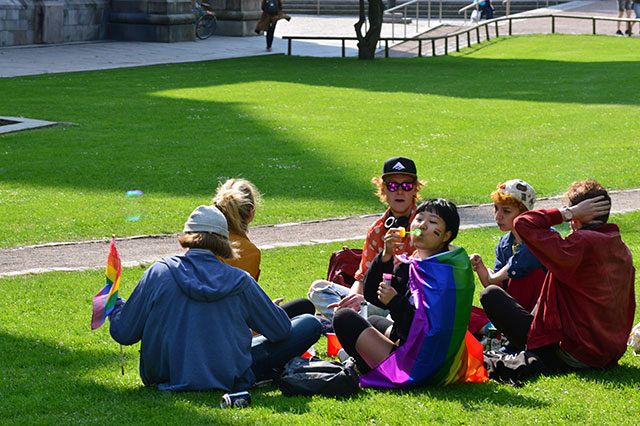 "When I came out as pansexual they didn't really approve of it so much. My mom was the only one who approved and said it was alright and that she doesn't care, as long as I'm happy. My dad was against it and he doesn't understand it." Coming from a country that recently refused a march for LGBT rights, Hana says that whenever she goes back to Bosnia she doesn't tell anyone that she's pansexual. "I usually say that I am straight because I am afraid to tell people who I am. But I am trying really hard on social media to connect with my family, I am trying to get it out there that I am pansexual, I am trying to share things about LGBT people," explains Hana. "Here it's nice, everyone is normal about everything. It's ok to be who you are."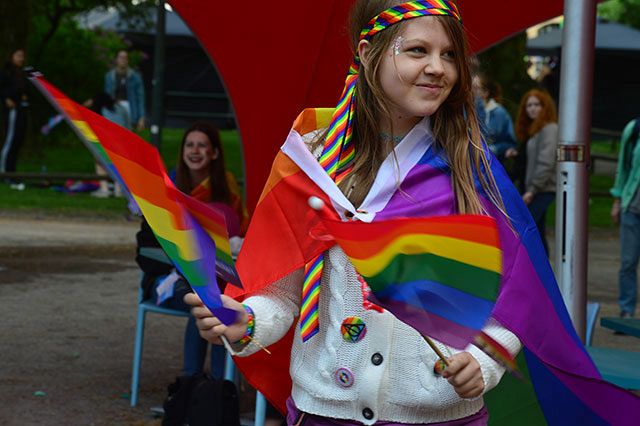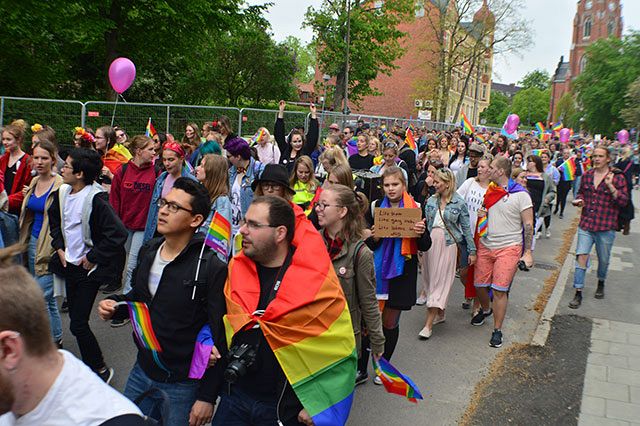 Article and photos contributed by Una Čilić