Russian minister hints at using cinema ticket prices to hit back at foreign films
Comments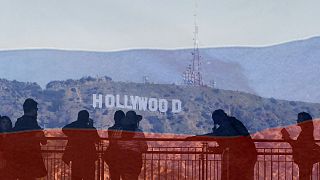 Russia's culture minister has suggested cinema tickets should be regulated to protect the domestic film industry from unequal competition.
Vladimir Medinsky told MPs that film producers can't compete with Hollywood blockbusters with huge budgets.
"Currently a ticket for a Hollywood movie and one for a Russian movie costs the same – 230 roubles (4 euros)," he said.
He highlighted a recent cinema success for the Russian film industry, First Time, which had a budget equal to that of the first four minutes of the latest Fast and Furious installment.
He suggested one measure to help domestic cinema compete fairly was to "regulate ticket prices".
A spokeswoman for the minister later said it had no plans to increase the cost of a cinema ticket for a foreign film.
She added Medinsky was suggesting "protectionist measures" to help level the playing field for domestic cinema.
He has previously suggested that cinemas should be forced to show a minimum number of Russian-made films to support the industry.