Ukraine blocks Russia's answer to Facebook and Google
Comments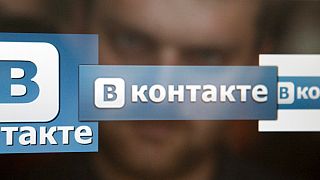 Russia's Facebook and Google equivalents have been banned in Ukraine – hitting millions of web surfers.
The crackdown is the latest sanctions against Russia in retaliation to its annexation of Crimea in 2014.
Social media site Vkontakte, similar to Facebook, and Yandex, like Google, were among the sites to be banned by Kyiv today (May 16).
The decree by Ukrainian President Petro Poroshenko also banned Ukrainian web hosts from linking to the Russian websites from May 15.
VKontakte, which has more than 15 million Ukrainian users, is owned by Russian millionaire Alisher Usmanov.
Yandex, developers of a popular search engine, among other web services, have also had their commercial operations in Ukraine frozen and finances limited.
Turns out Ukraine doesn't even have the communications infrastructure to block these sites https://t.co/m5X1PT29gxpic.twitter.com/Waxr1e2mJu

— max seddon (@maxseddon) May 16, 2017
Oksana Romaniouk, who represents press freedom watchdog Reporters Without Borders in Ukraine, said the ban was strange and unexpected.
She added: "Supposedly this is because Russia is making money from our users and we are at war. But, excuse me, these are sanctions against the citizens themselves."
The sanctions add these websites to a list of more than 400 blacklisted Russian companies since 2014. The sanctions are designed to protect Ukrainian citizens and ensure the cyber security of the country, according to a statement released by the Security and Defence Council in Kyiv.
Top sites in Ukraine. These three today closed. Where is the freedom? For that Trump loves Poroshenko? pic.twitter.com/4N6XI1zUsr

— Sergey Admakin (@cowboys_rus) May 16, 2017
The banned websites are popular with Ukrainian Internet users and are among some of the most-visited websites in the country.
But they are accused of threatening the information privacy of their users, said Ukrainian lawmaker Volodymyr Ariev on Facebook.
"The servers of these Russian social networks… store the personal data of Ukrainian users and information on their movements, contacts, communications," Ariev wrote.
In response to the ban, Kremlin officials in Russia said the sanctions are an "unfriendly and short-sighted step by Kiev", who added they had not ruled out imposing similar sanctions on Ukrainian web companies present in Russia as retaliation.
Russia's Mail.ru, said it estimates as many as 25 million internet users will be affected by sanctions.