Cutting-edge car calls cops on drunk driver
Comments
By
Jim OHagan
with
BBCPSNI CRAIGAVON'S FACEBOOK PAGE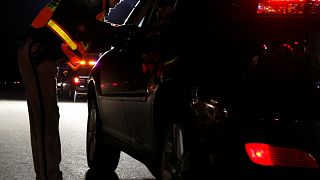 A drunk driver in Northern Ireland has been 'touted on' by his own car. After crashing while under the influence in Aghalee County Antrim, his Ford Fiesta's cutting-edge safety feature automatically alerted the authorities.
Northern Irish Police arrived on the scene and brought the inebriated driver "straight to custody".
Police officers proceeded to poke fun at the drunk driver on social.
"Some cars these days are pretty clever," posted PSNI Craigavon on their Facebook page.
"Did you know that some can even phone police automatically to let us know you've crashed?! That's a really good safely feature. It is, however, a really bad feature to have if you're a drunk driver."
The post added: "You think you're having a rough weekend? At least your car hasn't touted on you."