Austria could hold snap election 'in autumn' after coalition breakdown
Comments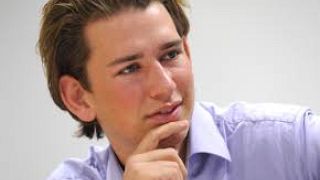 Austrian Chancellor Christian Kern has said he is "very sure" the country will hold a snap election "in the autumn" after months friction with his coalition partners over policy reform.
There is no ambition left. We all know that.

Chancellor of Austria
An abrupt end to the alliance between the Kern's Social Democrats and the conservative Austrian People's Party came last week, when Vice Chancellor and People's Party leader Reinhold Mitterlehner resigned.
Austria's Foreign Minister Sebastian Kurz, the youthful new chief of the government's conservative wing, has said he would meet with the chancellor to discuss the idea of an early vote on Monday.
Speaking at a press conference, he said: "From my point of view, the first step must be that we make an unanimous decision for elections to be brought forward. By doing this we can stop the endless election campaign, which has started in the past couple of months, and make sure this doesn't go on for another year."
Although initially opposed to the notion of an early vote, Chancellor Kern admitted on Sunday that he would be unable to prevent a snap election.
In a television interview, he said: "There is no ambition left. We all know that. Why are we talking? I am very sure that there will be elections this Autumn."
Breaking the status quo
The Social Democrats and the People's Party have governed Austria for decades, either alone or in coalition.
The current alliance between the two parties was due to last until September 2018.
However, if Austrians do go to the polls again later this year, it will give the far right Freedom Party another chance to enter national government.
They are currently riding high in opinion polls, and last year came very close to securing some parliamentary seats.
Freedom Party candidate Norbert Hofer, who campaigned on an anti-immigrations, anti-European Union platform, came very close to being elected to the post of Austrian president.
If forecasts are to be believed, the party has a very good chance of entering into, or even leading a new coalition government.