Markets react positively to Macron victory
Comments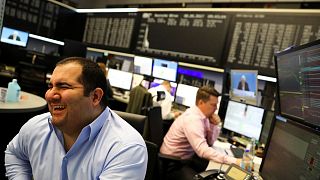 There has been a collective sigh of relief on the markets following Emmanuel Macron's victory in the French presidential election.
The political risks in Europe have receded

Senior investment strategist
The euro hit a six-month high against the dollar on Monday and Asian shares gained.
The single European currency rose to as high as $1.1024, its highest in about six months, before stepping back to $1.0984, 0.1 percent below late US levels last week.
The euro later slipped back, reflecting uncertainty over whether Macron will be able to secure a majority in next month's parliamentary elections, enabling him to implement his economic programme.
He plans to blend a big reduction in public spending and a relaxation of labour laws with greater investment in training and a gradual reform of the unwieldy pension system.
Japan's Nikkei gained 2.3 percent to hit a near 1 1/2-year high.
"Political risk in Europe has been considered as a major market theme this year. But in the Netherlands (anti-EU party leader Geert) Wilders lost in March. The French election is now out of the way," said Norihiro Fujito, senior investment strategist at Mitsubishi UFJ Morgan Stanley Securities.
"And in Germany the ruling Christian Democrats are recovering. The political risks in Europe have receded," he said.
What a Macron win means for business and the market https://t.co/TODslpJ8gz

— TIME (@TIME) 8 mai 2017
with Reuters