Russia: no access for US-led coalition warplanes over Syria safe zones
Comments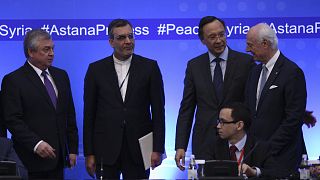 Moscow has said warplanes from the US-led international coalition will not be able to fly over safe zones in Syria which have been agreed on at international talks in Kazakhstan.
The accord on creating so-called de-escalation zones was struck in Astana on Thursday by Russia, Turkey and Iran.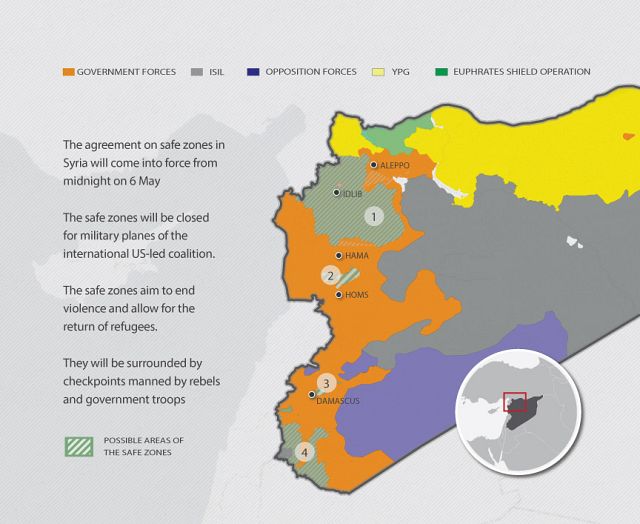 The Syrian opposition delegation refused to accept Iran as a peace guarantor and some left the meeting.
Russia's envoy for Syria, Alexander Lavrentiev, said international coalition aviation operations were "absolutely not allowed, whether or not there is advance warning. This question is closed". He added that only those flights targeting the so-called Islamic State would be permitted.
The agreement is meant to bring relief to millions of Syrians and encourage refugees to return.
But some at the Ketermaya refugee camp in Lebanon said they would be afraid to enter designated safe areas in their war-torn country.
"How can I trust these safe areas? If they can't deliver any aid or medicine into besieged areas in Syria, how can I trust them enough to go back inside my country and live in a big prison?" asked Abou Badweh, a Syrian refugee.
Meanwhile an international team including the Organisation for the Prohibition of Chemical Weapons (OPCW) and the UN set up to investigate the use of chemical weapons in Syria has begun examining the deadly sarin gas attack in Idlib province on April 4.
The Syrian government has admitted dropping bombs but says they were conventional not chemical.
"I am not able to say that there was a violation, there was a clandestine program which continued after Syria joined the Convention, but there are certainly some gaps, inconsistencies, discrepancies, as we put forward in our report to the executive council," said the OPCW's Secretary General, Ahmet Uzumcu.
The inquiry will come under intense scrutiny amid widespread claims that President Assad's regime was responsible for the deaths of dozens of men, women and children. The Syrian president denies responsibility.