Federal Reserve set to wait on interest rate hike
Comments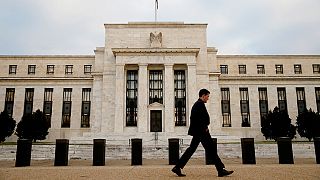 Economists do not expect the US central bank, the Federal Reserve, to raise the benchmark interest rate on Wednesday at the end of its two-day policy meeting, but to wait until June.
Policymakers, led by Fed chair Janet Yellen, have spoken of raising the cost of borrowing in the US twice more this year, having put it up in March.
The expectation is that this month they will look at the latest economic data to see how the recovery is progressing.
Since their last meeting the economic picture has been mixed with sluggish growth and weak consumer spending but a surge in business investment and the fastest wage growth in a decade.
Jobs growth also slowed sharply in March but the unemployment rate dropped to a near 10-year low of 4.5 percent.
"There won't be a lot of changes to the policy statement," said Sam Bullard, senior economist at Wells Fargo Securities. "I think they will downplay the soft first-quarter print and focus a little bit more on the labour market."
The Fed will have two more employment growth reports to hand before its next meeting.
The rate-setting committee also is still waiting to see to what extent Trump administration policies on tax, spending and regulation will be able to get through Congress. A stimulus package could speed up the pace of hikes.
Federal Reserve rate rise expectations return as a market driver. Read to know more on https://t.co/caCDA2K5hOpic.twitter.com/Q0ccr2qaTo

—

DSP

BlackRock MF (@dspbrmf) May 2, 2017