Could Twitter be enjoying a Trump fuelled turnaround?
Comments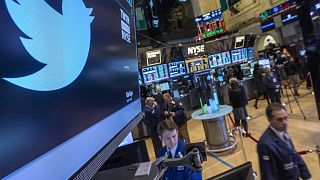 Twitter – the social media platform beloved by US president Donald Trump – saw its shares surge on Wednesday after we learned it added a lot more users that had been expected in the first three months of this year.
The number of monthly active users was up by six percent compared with the same period last year, reaching 328 million.
Investors had expressed concerns about Twitter's future as user growth stalled last year.
The company credited changes to its timeline function which is now content listed by themes rather than in chronological order.
Analysts were cautious. "I think that Trump drives a lot of awareness about Twitter among people who otherwise wouldn't be paying attention," said Michael Pachter, managing director at Wedbush Securities.
"But again, one quarter isn't a trend, so let's see if it's sustainable."
And it wasn't such a good story for revenue which fell 7.8 percent, however its losses narrowed to $61.6 million.