French unions and associations hold their own "first round"
Comments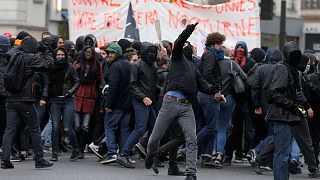 Hundreds of people have taken to the streets of Paris calling for politicians to heed the voice of ordinary citizens.
The demonstration, a day before France votes in the presidential race, was organised by unions and associations.
The event was called the "first round for social issues".
Some clashes with police broke out on the sidelines of the demonstration.