Iran's Ahmadinejad disqualified from running for president
Comments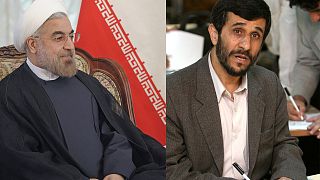 Iranian President Hassan Rouhani and hardline rival Ebrahim Raisi were both approved to run in May's presidential election by a government vetting body, while former president Mahmoud Ahmadinejad was disqualified, state media reported on Thursday.
The approval of Rouhani, a moderate, and Raisi, a political hardliner thought to have the backing of Supreme Leader Ayatollah Ali Khamenei, sets up a showdown between rival political camps.
Khamenei had advised Ahmadinejad not to run and his attempt to register as a candidate was widely seen as a public snub to the Supreme Leader, which is nearly unheard of in the Islamic Republic.
With Reuters