Malaysia's central bank joins North Korea funds probe
Comments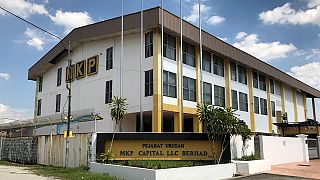 Malaysia's central bank has said it is helping law enforcement agencies investigate the possible illegal flow of millions from that country to North Korea.
The United Nations is also involved due to the alleged violation of international sanctions against Pyongyang.
At the centre of the probe is a Malaysian conglomerate run by Han Hun Il.
The Reuters news agency quoted a North Korean defector as saying his company – Malaysia Korea Partners – has funneled funds to the central committee of North Korea's ruling Workers' Party for 20 years.
According to Reuters, MKP's main business is construction, particularly in Africa, but it is also involved in a number of other activities, including financial services and coal trading.
Here's our third exclusive from Malaysia with tom_allard</a> & <a href="https://twitter.com/rozlatiff">rozlatiff: North Korea's millionaire KL kingpin https://t.co/8Rjtln4M4i (1/16)

— James Pearson (@pearswick) April 10, 2017
In the past Malaysia has had good relations with North Korea. But that changed with the assassination of Kim Jong Nam, the estranged half-brother of North Korea's ruler.
Malaysia's central bank is involved because the government said it is worried the allegations could damage Kuala Lumpur's reputation as a financial hub.