Champions League Quarter finals promise football feast
Comments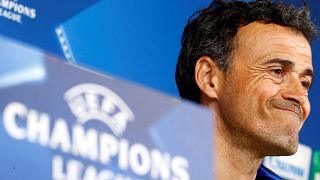 Tonight's matches kick off the Champions League quarter finals, with Europe's best eight clubs now deep into the two-leg knockout stage.
Juventus look unchallengable in Italy, but in Europe they have struggled recently and appear to have too shallow a squad to face up to the embarrassment of riches available to clubs like Real Madrid, Bayern Munich, or tonight's guests Barcelona.
However the Italians come off a win with strong confidence, while Barcelona's air of invincibility has been thinned of late with some uncharacteristic mediocre play.
Lionel Messi has something to prove in this competition, and the Catalans will go looking for vital away goals. The Italians will be hoping to maximise home advantage, as they know Barca can score freely at home, where they will have to play the second leg.
In the night's other match French side Monaco, for whom Mario Balotelli is on fire this year, travel to Dortmund, who may be fourth in Germany but got spanked by leaders Bayern on Saturday. This looks to be an open tie either could win.