Turkish voters wear Ottoman dress at polling station
Comments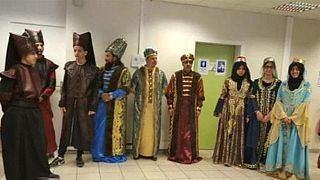 A group of Turkish voters cast their ballots in a national referendum wearing traditional Ottoman clothing.
The men, women and at least one child turned up at a voting station in Strasbourg, France, dressed in elaborate robes and head-gear.
The referendum, over whether to grant sweeping powers to the Turkish president, has provoked controversy in Europe after government ministers tried to convince expatriate voters to offer their support.
Germany and the Netherlands both blocked such measures but France allowed the Turkish foreign minister to address crowds in the country's northeast where many Turkish nationals live.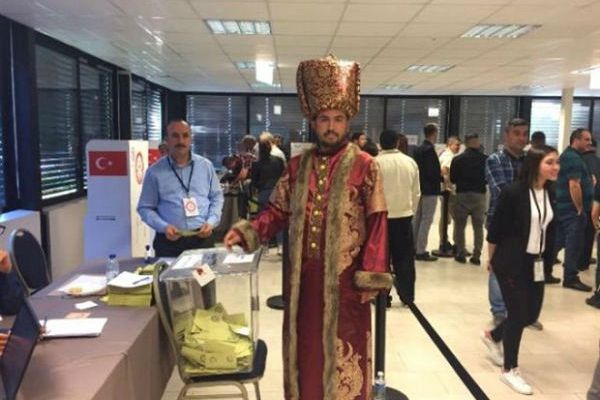 President Recep Tayyip Erdoğan has frequently uses imagery from the height of the Ottoman empire, which was during the 15th and 16th centuries, to back his nationalist agenda.
Turkish media reported that opposition parties were uneasy over the apparent show of support in Strasbourg, arguing that political statements should not be made at polling stations.