Mental rental: the nightmare of Barcelona's housing market
Comments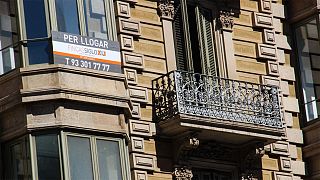 There seems no end to Spain's problems when it comes to its housing market. In the country where the bursting of a housing bubble led to a crippling financial crisis, now it is the rental market that is sparking social discontent.
Worst hit are the biggest cities, where rent prices have spiked to unprecedented levels. At the top of the price list we find Barcelona, where rent prices rose by up to 16.5% in 2016, according to the real state site Idealista.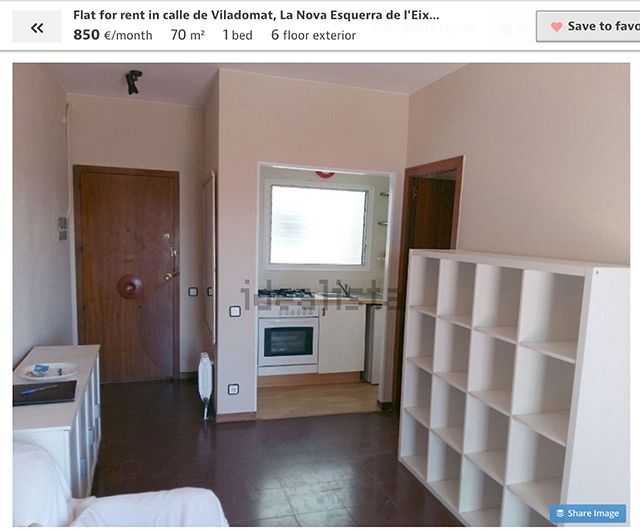 A reform in the laws regulating rents in 2013 reduced the maturity date of the tenancy contracts from five to three years. "This law causes severe insecurity to tenants. Contracts signed three years ago are coming to an end and the price increases are added to renovation costs", says Carles Donat, head of the housing area at the Institute of Regional and Metropolitan Studies of Barcelona.
Those who are compelled to move house discover a voracious demand and offers get snatched up in a matter of hours. It's a situation Rodofo Chacón, a clerk at an entertainment firm, knows well: last October he was told only fifteen days in advance that his rent would increase from 500€ to 850€. As it was impossible for him to pay such a price hike, Rodolfo, together with his wife (who is currently training and out of the job market) and their two daughters, had no option but to move. "It was seven months of sheer terror", says Rodolfo of the time it took him to find a new flat.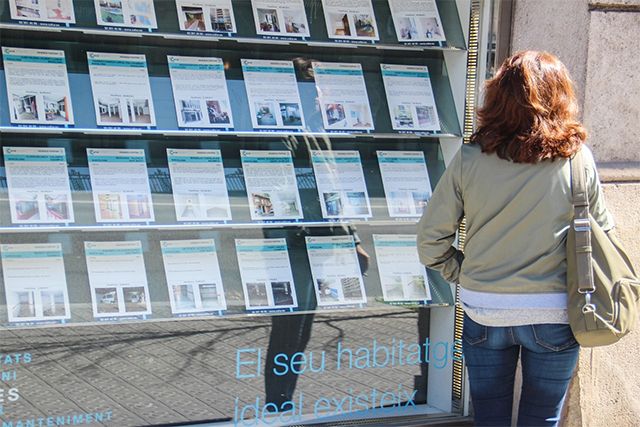 A question of culture
Traditionally, in Spain, buying a house is considered an investment. Unlike other European countries, where larger proportions of the population rent, Spaniards tend to own their houses. But the economic crisis and the consequential fall in wages pushed many families to the rental market. "These families used to leave Barcelona because they were able to buy a house. But now they are forced to rent and they choose to stay in the city, close to their friends and family", says Donat. It's one of the factors that explains why many people in the market can afford such high prices.
But among young professionals, heavily affected by the fall in wages, the price spike severely disrupts their ability to live by themselves. Margarita Cavero, a freelance voice actress, is one of these young professionals. Since December she has been trying to leave her shared apartment and go live on her own. But she is not able to make ends meet: "Prices are prohibitive. I find very modest apartments, with absolutely no luxuries for 800€. I can't pay that, but they get taken pretty fast anyway", she says.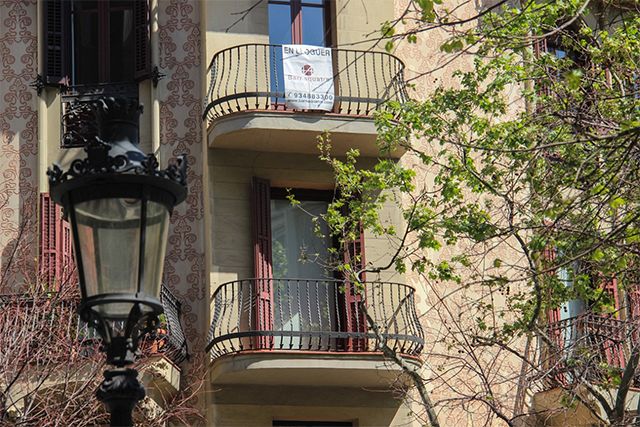 The change in cultural habits is only part of the picture. Barcelona is also a very attractive city for students and temporary workers, who reduce the room options for local tenants. And of course, tourism, since in the Catalan capital many rooms are used as holiday homes via sites like Airbnb, even if they are unlicensed.
Add to that the incessant trading of flats by big investors, a typical situation in an overheated market. "This has been going on for quite some time in Madrid and Barcelona, mostly in the city centre. The big operators used to invest in hotels or apartments, but now they also do it in flats that will be used for renting later on", says Donat.
Control measures
In its struggle to control price spikes, Barcelona city council is looking north, towards Paris and Berlin for inspiration. These cities established a reference index to control rent prices and that is precisely what current mayor Ada Colau, who made her name as a housing activist, and the Catalan government want to do. This non-binding reference index would empower tenants in their contract negotiations.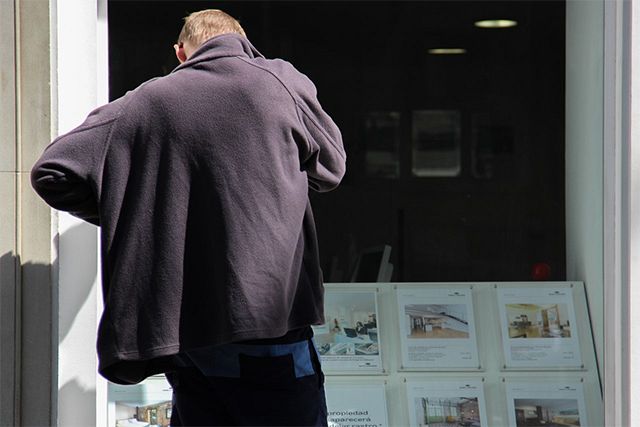 The Council is also seeking to increase the amount of housing with social rents, a policy that can affect rent prices much more, according to Donat. With only 2% of housing assigned as social rent, Barcelona really differs in this matter, far from the 30% offered by Berlin, the 23% in London and the 17% in Paris, according to the figures of a report commissioned by the City Council.
Article contributed by Albert Guasch