What if clothes could warn you when you were getting stressed; alert you if your baby was suffering from a fever; or act as a hands-free torch.
What if clothes could warn you when you were getting stressed; alert you if your baby was suffering from a fever; or act as a hands-free torch.
This isn't science fiction. It's current technology.
Eurecat, the Technological Centre of Catalonia, in Mataró, Spain, is at the forefront of smart textile innovation.
The centre has created a T-shirt with sensors that monitor heart-rate, temperature, breathing or sweating and determine if, or when, we are suffering stress.
It can be useful for bus or lorry drivers with long working hours, people who require a high levels of concentration or spend many hours sitting in front of the computer. This shirt, which sends data to a mobile phone, is just one way that smart clothing can make our world safer, more efficient and more fun.
However, it is in sports where intelligent fabrics have their greatest success. According to Virginia García, director of the Functional Textiles Unit at Eurecat, this is one of the fields with the greatest potential.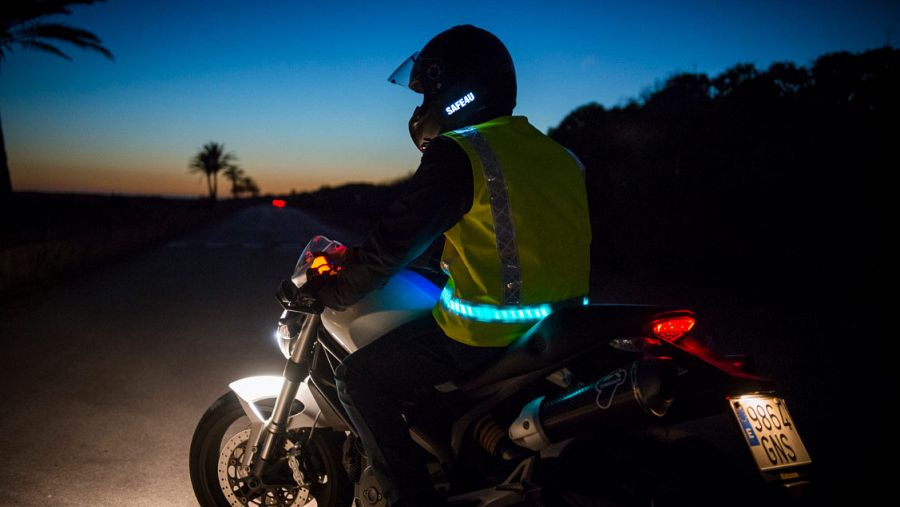 "People want to control how their body behaves during exercise and so-called soft wearables allow them to have an immediate response," she explains.
García highlights T-shirts that monitor vital signs, but also heated or electroluminescent garments for cyclists or runners and swimsuits that change colour upon contact with water, such as those used by members of the Ukrainian synchronized swimming team during the Olympic Games in Rio de Janeiro.
Other examples are electroluminescent vests for airport, mine and motorway workers or the awning of a pub with printed light, which replaces lamps.
In addition, Eurecat, which promotes research to revitalise the Catalan textile industry, has designed pyjamas for babies that change colour to indicate that the child has fever or swimsuits that warn you if they are receiving too much ultraviolet radiation.
The challenges of smart clothes
According to data provided by Eurecat, in 2018 the smart clothing industry will be worth 135 million euros worldwide. "There are people ready to buy ," says Cristina Casellas, technology promoter of the Functional Printing and Embedded Devices Unit at Eurecat. However, "technology doesn't go as fast as demand".
Today, it's a field with limitations. Virginia García admits products are "difficult to industrialise", since there is a lack of intermediaries between the textile manufacturers and those of electronics.
"That specialised intermediary partner, the one that develops the product, is difficult to find. Therefore, many products don't reach the market."
Nevertheless, "if something really efficient goes to the market, it's going to be a success", especially if it's in the field of sports.
Both agree that we are about to see a significant take-off in the intelligent clothing market, but also that soft wearables need to be more accessible.
And there are still more challenges, such as the creation of more flexible and elastic E-textile and the integration of technology into the fabrics without the user noticing. "Garments can be very intelligent, but if it's not comfortable, ergonomic and breathable, no one will wear it," García says.
Functional fabrics… but also leisure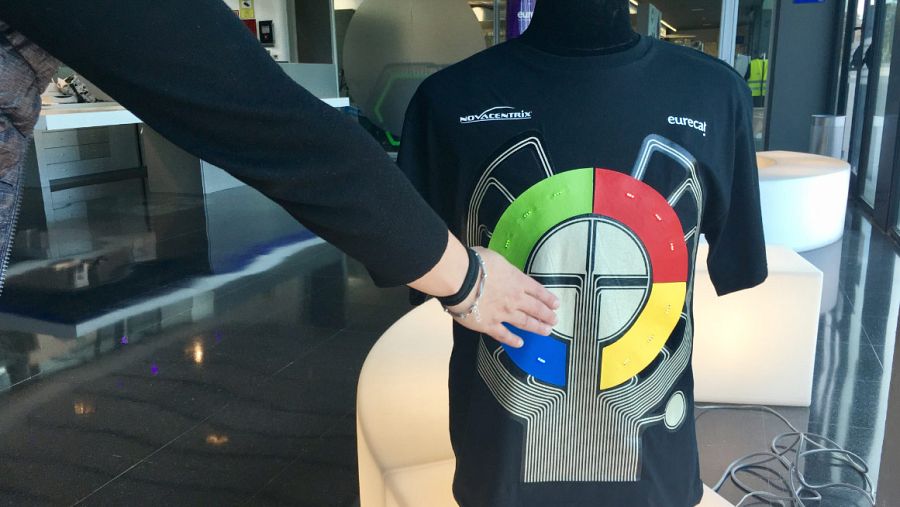 In most cases, smart clothing is functional, but there are also leisure products. An example is the Simon memory game, which Eurecat has embedded in a T-shirt. It's tactile and has LEDs and the characteristic sounds of this popular game, created in 1978.
According to Cristina Casellas, this is the example of how "a rigid game can be flexible, thanks to printed electronics".