Belarus opposition leader released from custody amid protests
Comments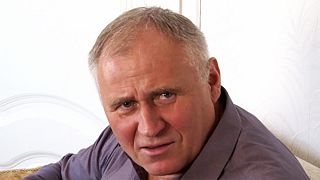 As people continue to gather in Belarus to demonstrate against the government, an opposition leader has been released after three days in custody.
Ahead of protests planned in the capital on Saturday Mikalay Statkevich disappeared, raising concerns for his safety.
But he was released on Monday after a weekend in which hundreds of protesters were detained.
Statkevich told reporters the government will not be able to stop people from protesting.
"While the authorities are gripping the protests by the throat with one hand they are creating them with the other."
In ugly scenes, police arrested about 400 people during a crackdown on those attempting to hold weekend demonstrations.
Officers were seen beating some protesters with their batons.
There is rising public anger over falling living standards amid recession and a row over a tax on the unemployed.
President Alexander Lukashenko, who has been in power for more than 20 years, accuses the protest organisers of plotting to overthrow him.