Sahir Saido is 18 years old.
Sahir Saido is 18 years old. A former engineer student, he is Iraqi by nationality and Yazidi by religion. He enjoys photography and playing guitar. On August 3, 2014, the people of his town were massacred. Shortly after, the UN condemned the ISIS attack on his community, denouncing it as genocide. Sahir and his family fled from Iraq just before the massacre and had been living for five months in the Ritsona refugee camp in southeast Greece when he was interviewed by Patricia Charro Herrera.
---
"If you take a look, we are the happiest tent on camp. We make an effort to sing and dance everyday but we also have a critical soul: my brother has already produced several defiant artworks. Once, he didn't have the proper materials, so what did he do? He painted a Yazidi woman on canvas, only using coffee and water. Do you see? That's what family means." Sahir offered us a glass of water. He seemed to be expecting an answer after all that, but we only felt capable of accepting the water.
A sign hangs from two pines which form the entry to Sahir's tent: "Home is where your Mom is", it reads. There was a baby sitting in a makeshift chair made out of stuck-together door frames and padded with rags and duct tape. An old man stared at us while smoking from a pipe. We could also see two baby cribs filled with almonds drying under the sun.
Two years ago on August 3, militants of the so-called Islamic State violently irrupted into the Iraqi city of Sinjar, where Muslims represented a clear minority alongside the predominantly Yazidi community, a pre-Islamic religion and ethnicity which has survived no fewer than 74 genocides throughout its history. More than 3,000 people died during the first few hours of the IS attack. NGOs are still counting how many people disappeared in what has already been declared the first genocide of the 21st century.
"It makes no sense, you know? Here we are at a refugee camp, commemorating the second anniversary of the Yazidi massacre. It is very hard to tell ourselves that we are now better in camp than back in Iraq. That day, the Peshmerga ran away when Daesh (IS) came. They did not kill even one of them! On the other hand, dozens of Yazidis were dying every five minutes."
Sahir pulled out his phone to show us some pictures. He and his cousin were posing while holding a banner bearing the number of human losses from that day. Since August that year, only 2,600 people had been rescued while between 5,000 and 7,000 women and children were abducted into sexual slavery and forced to become soldiers.
"There were 28 of us who fled before the massacre and we all made it here together. You know, that is what people don't understand, not even the ones staying here beside us. A house is not necessarily a home; and I am telling you that after I myself built our house along with all my relatives. Wait, let me show it to you, it was gorgeous." The house in his picture was white and blue with a small fountain in front of the entrance.
"We had to sell it to the smuggler that first led us towards Europe. He ran away in the middle of our escape, leaving us all alone in the forest. It was winter and the wind was the worst; one of the babies was about to die. We made it back to Iraq and took our house back. But it wasn't home. Home means much more; only you can take home away from you, no one else."
It would have been great to have taken a seat with Sahir's family and drink one of the dozen mugs of tea that the camp's residents typically drank during the day. Maybe reflecting with Sahir about the etymological theories of the meaning of home, or about the difference that most Latin languages make between a person with no home and a person without a house. Maybe even about how his brother's paintings were a sign of a high emotional intelligence. But Sahir did not approach us to talk about first-world essay topics; he was there to reaffirm what he thought through the eyes of others. Anyone with a bit of empathy would have noticed that. We pulled out the camera and started recording: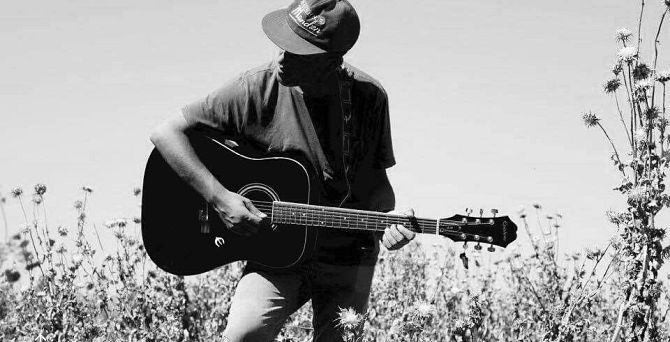 "My name is Sahir Saido, I come from Kurdistan Iraq and I'm 18 years old. I have spent five months here already."
How do you see yourself in some months from now?
"Out of here and away from all of these people. France already accepted us and I plan to restart university as soon as we get there."
Do you think the EU will give you extra social benefits because you belong to the Yazidi community?
"Are you kidding? My community has suffered and survived 74 genocides and no one here knows about it. To Europe, I'm sure I am just another Muslim Arab. We are no better or worse than them, but our people need protection. There are so few left of us and we have never harmed anyone."
What is Home to you?
"I am home. Do you understand? Home is also you; you have it inside. No one can take home away from you, only if they take your family away. And even so, they will forever grow inside you."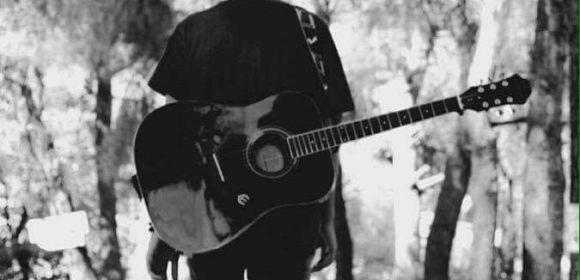 Interview contributed by Patricia Charro Herrera; Images by Verónica García