Paris and Los Angeles rule out hosting 2028 Olympics
Comments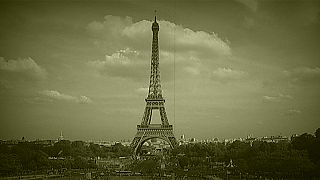 It's 2024 or nothing, that's the message from Paris Olympic bid officials who, on Tuesday, ruled out hosting the 2028 Games.
Although nothing has yet been decided, IOC president Thomas Bach has hinted that both Summer Games could be awarded at the same time at September's session in Lima.
But Paris bid co-chairman Tony Estanguet said the French capital would not be looking further than 2024.
The three-times Olympic canoeing champion said: "Everything has been built for '24, so with the land to build the Olympic village and Paralympic village is only available for '24. And also because, again, this is the fourth bid of Paris and we believe it is now or never. This is the last chance to see Paris bidding for the Games. And afterwards I think Paris and France will do different things."
Los Angeles is the only other bid in the running to host the 2024 Olympics and also ruled out staging the event four years later.
Paris last hosted the Games in 1924 and lost out to London for the 2012 edition.
The IOC has agreed to set up a working group to explore the idea of awarding both Games with a report expected back in July.