UK exports and factory growth rise
Comments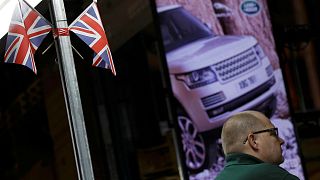 UK exports rose quickly towards the end of 2016 and early in 2017 according to the latest government figures.
Goods' exports were up 1.6 percent in January, the fourth straight month they have increased.
The Office for National Statistics said it is not clear how much that is linked to the big fall in the value of the pound following Britain's vote to leave the European Union.
British factories enjoyed their strongest growth in nearly seven years in the period though output did slip in January.
Economists said the data suggested Britain's economy might be starting to reduce its reliance on consumers to drive growth.
That would be welcomed by the government because Britons are turning more cautious in their spending habits as inflation rises.