French centrist Macron gets veteran Socialist backing
Comments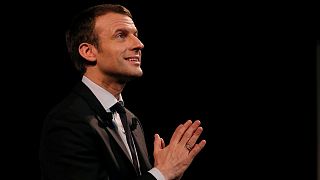 Independent French centrist candidate Emmanuel Macron has received a boost to his presidential campaign after winning the backing of a Socialist Party heavyweight.
The popular former mayor of Paris, Betrand Delanoe has said he will back Macron if it stops far-fight leader Marine Le Pen from winning. But he said it had not been an easy decision.
"In the first round (of the presidential election), we have to give as much support as possible to the candidate who can beat (far-right presidential candidate Marine) Le Pen. Particularly since Emmanuel Macron's manifesto appeared to me to contain real progressive measures for social justice and the struggle against inequality."
Delanoe's apparent abandonment of Benoit Hamon reflects the Socialist candidate's poor showing so far.
Earlier this week, the lower house of parliament's president, Claude Bartolone also pointed to Le Pen's strength in polls when saying he was finding it hard to back Hamon and could be tempted to back Macron.
The French establishment is starting to rally around Macron to keep Le Pen out https://t.co/XplPnRQf1Mbpolitics</a> <a href="https://t.co/HZg3ypm9Ex">pic.twitter.com/HZg3ypm9Ex</a></p>— John Fraher (johnfraher) March 8, 2017
Opinion polls forecast that Le Pen will top the first round but Macron would easily beat her in the second round.
Some 46 days before the first round, however, analysts warned victory was not a certainty for Macron, given the possibility that conservative Francois Fillon, who on Monday received his Republican party's backing despite the financial scandal he is embroiled in, could see a ratings boost.