Former IMF head sentenced for credit card fraud
Comments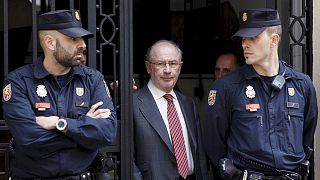 A former head of the IMF has been sentenced to four and a half years in prison for misusing company credit cards at a Spanish bank he chaired for two years before its state bailout in 2012.
Rodrigo Rato denied any wrongdoing. He claimed the expenses he accrued on the Bankia credit card were legitimate.
However, he was convicted of unlawful appropriation.